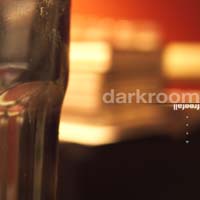 darkroom presents - freefall
the fourth live album in the 'fallout' trilogy
a 'weed' CD - freely available to all, at no cost - we only ask that you do your best to pass it on
if you like it, make copies and distribute them. if you don't like it, give it to someone else who might
the tracks are as follows:
| | | | |
| --- | --- | --- | --- |
| 1 | rehearsal, royston 26/1/2003 | Mike and Os with Simon H. Fell (acoustic bass) | 20:07 |
| 2 | live at 'bleepfest' at the unitarian church, cambridge 21/11/2002 | Mike and Os | 24:38 |
| 3 | live at 'plastic#3' at the portland arms, cambridge 5/12/2001 | Mike and Os with Peter Chilvers (electric bass) | 23:20 |
as of 30/10/2005, we're no longer mailing out physical CDs.
instead you can now download the whole album.

After over two years and several hundred CDs mailed out, interest in Freefall shows no sign of abating (currently largely thanks to soma fm - thanks guys!).

However we've relied on the generosity of the 'weeders' enough, so we decided to make Freefall available for download.

You can download the tracks below. Each is a 128kbit mp3, encoded using iTunes 6.01.

Enjoy!
you can download artwork for freefall at the darkroom yahoogroup. you are welcome to upload your own artwork should you create any.
the group is at
http://groups.yahoo.com/group/darkroomuk/
we would like to thank the following people for their contribution to this project: simon fell, peter chilvers, john delorso, jean manuel gertrudes, ray, and all the LEAPS people (especially adrian newton and tim rowsell who organised the two gigs included on this CD)
if you enjoy freefall, we would of course be delighted if you were to buy some other darkroom albums.
darkroom website: www.collective.co.uk/darkroom/
simon h. fell website: www.brucesfingers.co.uk/info/biog.html
peter chilvers website: peterchilvers.com
The original Freefall press release is here.