The Last Sense To Fade
(11th December 2021)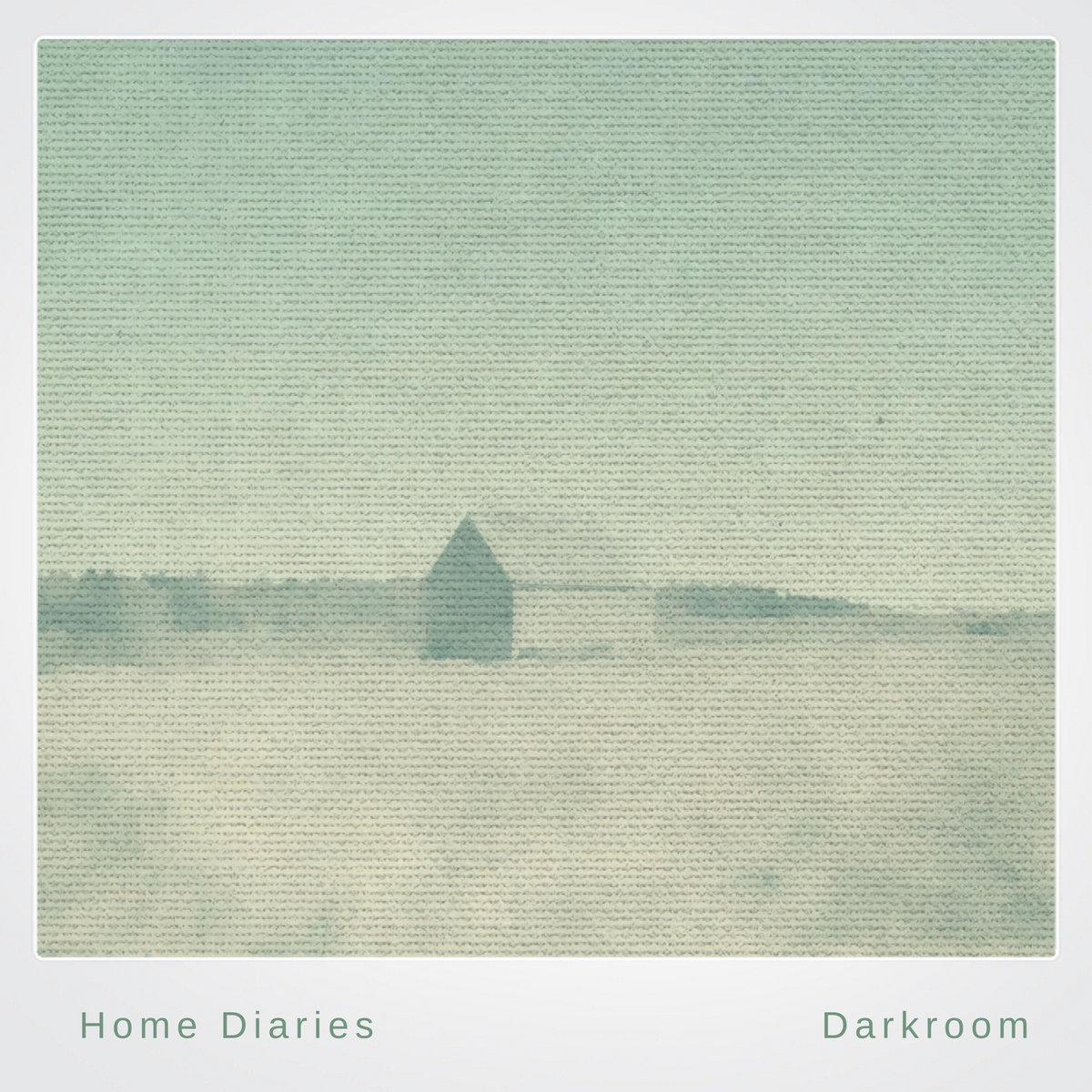 Home Diaries 029
(26th June 2020)
The Noise Is Unrest
(13th September 2019)
paradise yard EP
(October 12th 2018)
new river EP
(28th June 2017)
The Axe Forgets But The Tree Remembers
(24th July 2016)
We See The Same Stars Differently
(31st March 2016)
The Rest Is Noise
(3rd June 2015)
Once Proud Eyes EP
(12th January 2015)
Rhombus (Film Soundtrack)
(5th March 2014)
gravity's dirty work
(1st October 2013)
selsey reflections EP
(5th September 2013)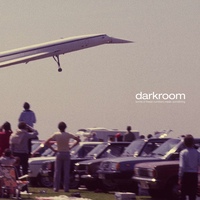 Some Of These Numbers Mean Something
(3rd October 2008)

Buy CD from burningshed.com
Buy from iTunes

"The original brief for the new album was: guitar under a microscope. In places it's the heaviest Darkroom album yet, but also the most accessible, combining 70s space rock, 80s Sheffield electronica, 60s guitar instrumentals and 90s post rock.

"Mixing classic synthesizer & guitar tones with contemporary post-production, this album combines improvisation with carefully crafted and layered arrangement, and rewards repeated listening. From Santana & Tangerine Dream to Cocteau Twins & Tortoise: file under ambient stadium rock."

Track listing:
1. The Valley Of Ten Thousand Smokes
2. Some Of These Numbers Mean Something
3. My Sunsets Are All One-Sided
4. Mercury Shuffle
5. No Candy No Can Do
6. Two Is Ambient
7. Chalk Is Organised Dust
8. Insecure Digital
9. Turtles All The Way Down

---

the dac mixes (slight return)
Many view Nemeton's "Remix 2", the last track on The DAC Mixes, as amongst the highlights of the album. "Remix 2" was picked as being the best of the four remixes submitted by Nemeton, but it was a close call as the band considered all of them excellent.
Rather than have these tracks languishing, unheard, on the Darkroom hard drive, the band decided to put these out as a free download and a subtle advertisement for the original 'The DAC Mixes' album itself (which featured mixes and contributions from Bass Communion, Tim Bowness, Theo Travis, Peter Chilvers and Centrozoon, amongst others).
Track listing:
1. remix 1
2. remix 3
3. remix 4

---

deconstructed
A piece originally composed for an as yet unreleased Greek compilation album themed around the concept of the "deconstructed guitar".
Mike Bearpark's trademark multi-pedal guitar techniques are put through the unique Os studio filter to produce this evocative Fripp and Eno-tinged soundscape.
Track listing:
1. deconstructed

---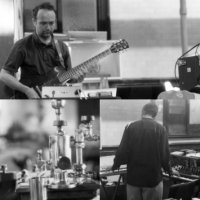 The DAC Mixes (2004)

Buy CD from burningshed.com
Buy from iTunes

The Digital/Analogue Cambridge Festival took place on June 30th 2001 at the Cambridge Museum of Technology. Various artists were installed around the buildings, creating a continuous sonic collage for the attendees to wander through. Mike and Os of Darkroom played for over 3 hours and recorded most of that.

For this project, the mixers were given about an hour selected from those recordings. The only constraint they were given was that their mix had to use at least some of this material.

Track listing:
1. butterfly2 (darkroom)
2. after dark (darkroom vs bass communion)
3. dark tomb (darkroom vs centrozoon)
4. interlude (darkroom vs dj dictaphone)
5. dreams come licking (darkroom vs tears in x-ray eyes)
6. ambitronic remix (darkroom vs theo travis)
7. 21st century schizoid remix (darkroom vs sir real)
8. shutterbug (darkroom vs rhinoceros)
9. remix 2 (darkroom vs nemeton)

---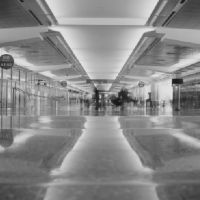 Seethrough (remaster) (2003)

Buy CD from burningshed.com
Buy from iTunes

"Originally released in 1999, Seethrough is the most dynamic, twisted and song-orientated release in the band's career.

"Seven slices of electronica-driven aural assaults (occasionally recalling the more extreme experiments of Underworld or Wild Opera-era No-Man), find Messrs Bearpark, Bowness and Os maniacally playing with the possibilities of the turn of the century pop song.

"How S Club 8 should sound in 2003!"

Track listing:
1. king of the cowboy singers
2. bottleneck
3. bludgeon riffola
4. galaxy craze
5. charisma carpenter
6. kaylenz
7. seethrough

---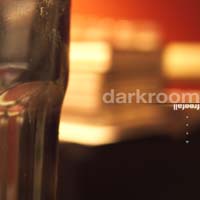 freefall
Track listing:
1. rehearsal, royston 26/1/2003
2. live at 'bleepfest' at the unitarian church, cambridge 21/11/2002
3. live at 'plastic#3' at the portland arms, cambridge 5/12/2001

---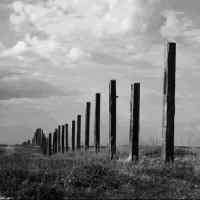 Fallout 3 (2002)

Buy CD from burningshed.com
Buy from iTunes

"Fallout 3 is a celebration of the art of post-production, subjecting unreleased Darkroom live material to the possibilities of the studio while retaining the music's improvisational spirit. Amorphous, eerie and winningly ethereal, Fallout 3 is perhaps the most audacious and intriguing of the band's releases so far. Featuring the full trio of Michael Bearpark, Tim Bowness and Os."

Track listing:
1. one
2. two
3. three
4. four
5. five
6. six
7. seven
8. eight
9. nine
10. ten

---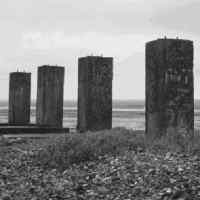 Fallout 2 (2002)

Buy CD from burningshed.com
Buy from iTunes

"Featuring Darkroom as duo (Michael Bearpark and Os), Fallout 2 is another collection of hair raising live performances from this impossible to pigeon-hole improv-electronica outfit."

Track listing:
1. one
2. two
3. three
4. four

---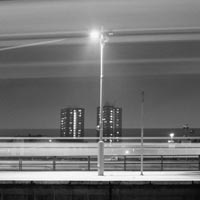 Fallout One (2001)

Buy CD from burningshed.com
Buy from iTunes

"The first in Darkroom's live Fallout trilogy, this collection mainly dates from performances in London and Cambridge in 1999/2000 and features the full trio of Tim Bowness, Michael Bearpark and Os.

"A seamless blend of treated vocal and guitar improvs, scattergun rhythms and inventive synth experiments which calls to mind an unholy alliance between Fripp/Eno, Photek and Satan himself."

Track listing:
1. one
2. two
3. three
4. four
5. five
6. six
7. seven

---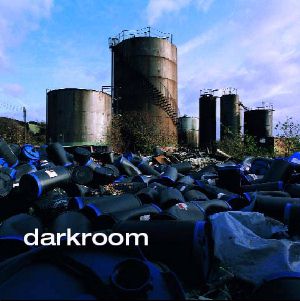 Daylight
The Halloween Society (3rd Stone Ltd), HAL8002CD
Buy CD from burningshed.com
Buy from iTunes
Track listing:
1. crashed
2. sprawl
3. no history
4. carpetworld
5. daylight
6. died inside
7. vladimir
8. estragon

---